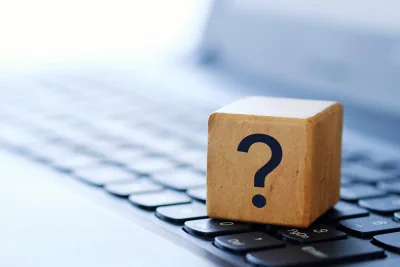 General Queries
Although you can mark several cells for protection in one time, we don't recommend protecting all cells: this would slow down execution of Excel.
The goal of our formula protection is that if someone manages to remove the protection, protected cells will stop working and thus the workbook becomes useless. So basically, you should choose important cells to protect with XLS Padlock and optionally use the hidden attribute for all other remaining ones.
There are known tricks to deprotect hidden cells through password cracking, but this requires VBA. If you block access to VBA editor with XLS Padlock, this should be OK.
Note that it is possible to disable the formula bar in XLS Padlock but this doesn't really secure formulas.
XLS Padlock generates compiled workbooks in EXE format (which is the standard Windows Win32 app format). You should never send EXE files by email. They will be deleted before reaching the recipient.
For security reasons, you should upload the EXE file to a file hosting service or a web server or a FTP server. For instance, you can use dropbox.com, or cloud solutions such as Amazon S3.
Currently, we are improving the Windows version. Mac OS is not a priority, because solutions such as Desktop Parallels or Bootcamp are generally used to run Windows program on MAC. Moreover, there are some technical limitations in Excel for MAC compared to the Windows version. That's probably why there is currently no Excel compiler for Mac on the market.
Yes, Microsoft Excel is still required to run the compiled workbook.
Sure, we have full documentation that describes all XLS Padlock features. The documentation is available online and as a User Guide in PDF. The documentation is also shipped in HTML Help format with the software and can be opened directly with the Help button in XLS Padlock (or you can press F1). Some features are also described in our Feature tour.
The size of .EXE files generated by XLS Padlock is expected because XLS Padlock produces stand-alone EXE files (3-4 Mb) that must work with different Excel and Windows versions. They also use full Unicode support, VBA interpreter and this has a "price" (large size).
Finally, EXE files have got anti-piracy protection which contributes to the size too.
If you don't use our advanced protection features, you can disable formula protection and you'll get a smaller EXE file.
Sales and Licensing
Yes, the activation code you receive upon purchase works for both 32-bit and 64-bit versions of XLS Padlock.
You may activate your license on 2 computers simultaneously. It can be Excel 32-bit and Excel 64-bit, or any combinations you want.
Yes, we provide a deactivation facility, allowing you to transfer your license from a computer to another one. At any time, start the XLS Padlock Manager (shortcut on your desktop) and choose Deactivate. Follow instructions.
If your computer is damaged, you can contact us and request a manual deactivation too.
Remember that one end user license allows you to activate your license on two computers provided that the registered user (Named User) is the only individual permitted to work with the license.
If you lost your activation code, visit the "My account" page at G.D.G. Software. You will be able to retrieve it from that page. Or you can also contact us. We require that you provide enough information for us to positively identify your purchase transaction (e.g., order number, your company name, date of transaction, number of licenses purchased, etc.).
It is a one-time fee. You get a perpetual license and free upgrades for 1 year.
After this year, you can renew your maintenance when you want with a discount if you want more recent versions. Renewing is optional: you keep all versions received during your maintenance forever.
For possible discounts, please see the Store page (Upgrade Conditions).
If one day we go bankrupt, we commit to publish an offline activation key that will work on any PC, so that our customers are not blocked by our hardware locking at that time. For example, this company did that before going bankrupt: http://x2net.com/
All previous versions of XLS Padlock are available for download to registered users. Please go the My Account page and log in.